Location: 
Littleton, CO, US
POSITION SUMMARY
Garney Construction has an immediate opening for a Marketing Coordinator based in our Littleton, Colorado office. This is a full-time, salaried position with full benefits and participation in the Employee Stock Ownership Plan (ESOP). We are seeking a self-motivated individual to join our growing Marketing Team.
RESPONSIBILITIES
Coordinate, write, and produce statements of qualifications, proposals, and presentations
Work with creative designers to translate narrative concepts into graphics
Update project information, prepare reports, and develop resumes using the Cosential database
Assist with preparing and distributing marketing materials
Manage deadlines and responsibilities assigned through a proposal responsibility matrix
QUALIFICATIONS
Achieved a Bachelor's Degree in marketing, strategic communications, journalism, or similar degree
Possess a minimum of two years experience in the A/E/C industry
Are proficient in Adobe InDesign and Microsoft Office (Word, Excel, PowerPoint)
Have exceptional communication skills
Desire to work in a fast-paced environment
Are ambitious, creative, and a team player
Have excellent judgment, and work accurately and efficiently with minimal guidance
Have strong writing and editing skills
Are an active listener with a strong work ethic 
Meet deadlines and have an acute attention to detail 
Some weekend and evening work may be required prior to critical deadlines. The selected candidate will work closely with the regional leadership group, in addition to supporting our national Marketing Team. 
BENEFITS
Let's Talk Perks!
We take care of our employee-owners so they can focus on their best work and a balanced life. Trust us, your friends will have work envy. Our benefits package is competitive and comprehensive and includes medical, dental, and life insurance, as well as retirement plans. 
Then there is our game-changer, our ESOP and bonus program-- which adds a significant element to total compensation. 
Employee Stock Ownership Plan (ESOP)
Health and Life Insurance
Vacation
Paid Time Off
Paid Holidays
Flexible Spending Account (FSA) or Health Savings Account (HSA)
Long-term disability
This positions pay range is $50,000.00 to $60,000.00 commensurate with experience 
LEARN MORE ABOUT US
Garney is a 100% employee owned construction company specializing in water and wastewater piping systems, concrete structures, and water treatment facilities for public, private, and industrial sectors. We've grown into one of the industry's largest and most respected companies by relying on our core philosophy of giving employees ownership of the company.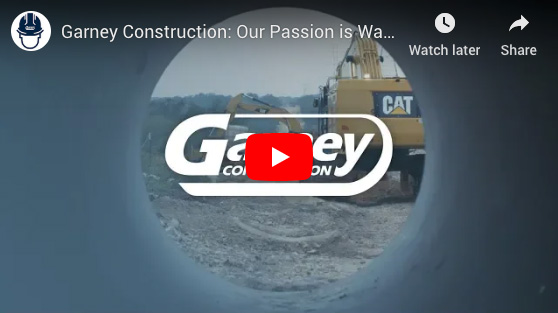 If you are interested in this Marketing Coordinator position in Littleton, Colorado then please apply now.  If you have questions about the position or would like more information, please contact Christina Lopez by email.
Garney Construction is committed to hiring and retaining a diverse workforce. We are proud to be an Equal Opportunity/Affirmative Action Employer and it is our policy to provide equal opportunity to all people without regard to race, color, religion, national origin, ancestry, marital status, veteran status, age, disability, pregnancy, genetic information, citizenship status, sex, sexual orientation, gender identity or any other legally protected category. Garney Construction is a background screening, drug-free workplace.

Nearest Major Market: Denver