Mechanical Piping Specialist/Pipefitter
Location: 
Leonard, TX, US, 75071
A Mechanical Piping Specialist/Pipefitter job in McKinney, TX is available through Garney Construction. To be considered for this position you must be able to read and understand blueprints and specifications to determine work procedures. As a pipefitter, you will install mechanical piping systems, machinery and equipment in accordance with the plans and specifications using hoists, lift trucks, hand tools and power tools. May perform functions as Laborer as required. 
Pipefitter responsibilities include:   
• Dismantle piping system, equipment and machines.  
• Move pipe, equipment and machines using hoists, dollies, rollers and hand trucks. 
• Assemble and install piping systems such as ductile iron, PVC, steel, copper and black iron  
• Install equipment such as pumps, collections mechanisms, generators, tanks, motors, shafting, conveyors and rail systems. 
• Set and check anchor bolts and fasting devices before concrete placements. 
Qualifications: 
• One year of construction or mechanical related experience. 
• Experience in working with construction tools such as tape measure, hammer, tool belt and lineman pliers. 
• Experience in reading and understanding blueprints and specifications to determine work procedure. 
Benefits:  
Employee Stock Ownership Plan (ESOP) 

401K Retirement Plan 

Health, Dental, and Life Insurance 

Paid Holidays 

Flexible Spending Account (FSA) or Health Savings Account (HSA) 
Long-term disability 

Wellness Program 

Employee Assistance Plan   
If you are interested in this Mechanical Piping Specialist/Pipefitter position in McKinney, TX  then please APPLY NOW.  For other opportunities available at Garney Construction go to www.garney.com/careers.  If you have questions about the position or would like more information, please contact Alex Lievirisci - Sr. Recruiter at 407.287.8768 or by email.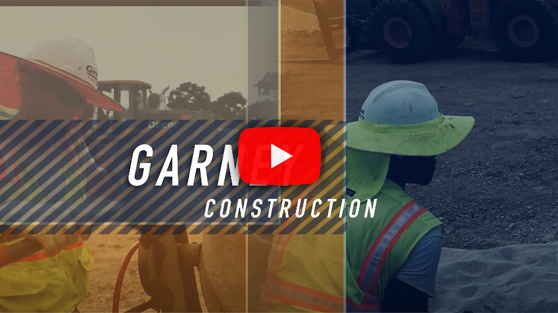 Garney Construction is committed to hiring and retaining a diverse workforce. We are proud to be an Equal Opportunity/Affirmative Action Employer and it is our policy to provide equal opportunity to all people without regard to race, color, religion, national origin, ancestry, marital status, veteran status, age, disability, pregnancy, genetic information, citizenship status, sex, sexual orientation, gender identity or any other legally protected category. Garney Construction is a background screening, drug-free workplace.

Nearest Major Market: Dallas
Nearest Secondary Market: Fort Worth