Location: 
Charlotte, NC, US, 28128
A Pipe Layer job in Charlotte, NC is available at Garney Construction. To be considered for this position you must have previous experience with pipe laying. As a pipe layer, you will assemble, install and repair underground pipes and fittings. This includes, but not limited to, metallic and plastic pipe, ductile iron pipe, steel pipe and concrete pipe for water, sewer, and drain work.
RESPONSIBILITIES:
• Prepare the area in which the pipe will lay by directing trenching and grading.
• Assist equipment Operators in the placement of pipe using hand-signal.
• Backfill around pipe using hand tools. Test pipes for leakage.
• Set-up and work with pipe lasers and transits.
• Measures and cuts pipe.
QUALIFICATIONS:
• Two years of experience in pipe laying.
• Experience in working with construction tools such as tape measure, torpedo level, laser, radio, and gloves.
• Experience in reading and understanding blueprints and specifications to determine work procedures.
• Must be able to work on their feet for an entire day, understand, and perform assigned tasks.
• Must be able to work overtime.
BENEFITS:
• Employee Stock Ownership Plan (ESOP)
• Health and Life Insurance
• Paid Time off
• Paid Holidays
• Flexible Spending Account (FSA) or Health Savings Account (HSA)
• Long-term disability
If you are interested in this Pipe Layer position in Charlotte, NC then please apply now. For other opportunities available at Garney Construction go to www.garney.com/careers. If you have questions about the position or would like more information, please contact Ariana Behler- Craft Recruiter at 407.287.8808 or by email.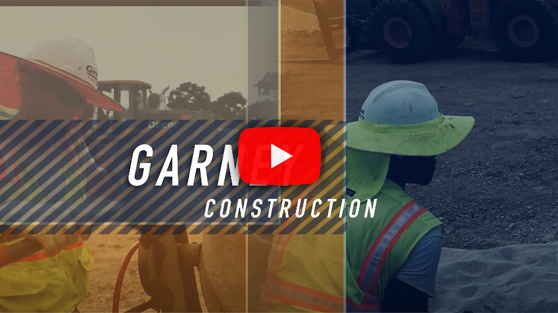 Garney Construction is committed to hiring and retaining a diverse workforce. We are proud to be an Equal Opportunity/Affirmative Action Employer and it is our policy to provide equal opportunity to all people without regard to race, color, religion, national origin, ancestry, marital status, veteran status, age, disability, pregnancy, genetic information, citizenship status, sex, sexual orientation, gender identity or any other legally protected category. Garney Construction is a background screening, drug-free workplace.

Nearest Major Market: Charlotte