Location: 
Charlotte, NC, US
A Federal Project Manager position is available at Garney Construction.
This is a full-time, salary position working out of one of our Garney regional offices in Charlotte, NC. This is a challenging opportunity for a self-motivated and determined individual who desires to work for a fast-paced, hands-on, growing construction company.
 
SUMMARY
This position is responsible for completing Federal construction project(s) consistent with Garney's Goals and Philosophies, in a safe manner and with quality consistent with the Government's expectations.  In addition to obtaining the highest Contractor Performance Ratings (CPARs) possible, the Federal Project Manager is responsible for overall project profitability and is accountable for ensuring the project is compliant with Federal laws and regulations. The Federal Project Manager is also responsible for the professional development of Garney EO's on the project.      
RESPONSIBILITIES:
Ensure that Garney's safety programs and Federal EM385 standards are implemented and that there is zero-tolerance for non-compliance with minimum safety standards set by the Company; work diligently to create an environment with the ultimate goal of "ZERO" accidents for Garney EO's and project Subcontractors.  

Provide Quality Assurance over the project Quality Control Manager, including review of project quality plans, review of quality control agendas and minutes for the project.  Attend weekly QC meetings and quarterly partnering meetings to ensure quality management systems are properly utilized, and administered, project records accurately depict schedule and submittal progress, and Government relationships meet expectations.

Ensure all aspects of the project comply with Federal laws and regulations, and State and Local laws as applicable.

Accountable for positive relationships with Government personnel such that the project obtains the best possible interim and final CPARs.

Ensure costs and all aspects of project financials are managed and properly reported to Garney management.  Cost control to include negotiating and purchasing of materials, subcontracting, and self-perform labor and equipment utilization.  Internal reporting to include labor projections, Work-in-Progress (WIP), schedule updates, change management, and other reports as required.

Prepare project Baseline schedule and Earned Value Schedule and update as required.   

Prepare project billings, ensuring accuracy and timeliness.   

Contractual communications with the Government to include inspection requests, Notices, Modification negotiations, responses to RFP's, and other communications as required.

Manage job site supervisory staff, train and develop Garney Employee Owners to reach their full potential.

Verify and provide Small Business reporting documentation to Garney Federal controller or designee.  Ensure project Small Business participation meets or exceeds the accepted plan.   

Oversee project closeout documentation and turnover to Government, including warranty scheduling and reviews.
REQUIREMENTS: 
Knowledge of Construction in the Federal space

Knowledge of Federal Contract Administration Processes

Knowledge of Federal QC and Safety Requirements

Demonstrated command of computer programs, specifically MS Office, and P6 scheduling software, Bluebeam and/or other CAD programs

Knowledge of quality management concepts and audit procedures

Expert knowledge of Federal Government Quality Management programs and requirements

Ability to read, comprehend, and communicate Plans and Specifications

Field experience as Engineer, Superintendent, or QC Manager preferred

Excellent written and oral communication and organizational skills

Ability to travel for an extended duration and/or relocate as required
QUALIFICATIONS: 
BS in Civil Engineering, Mechanical Engineering, Construction Management, or other related Engineering fields 

Registered Professional Engineer (PE) preferred 

Current EM 385 40 hour and/or OSHA 30-hour certification 

USACE current CQM Certificate preferred 

Able to obtain security badge(ing) on United States Military installations 

A valid Real ID Driver's license and US Passport 
Seven to ten years of experience in Federal construction, progressively obtaining more responsibility, preferably in the water, wastewater and/or heavy civil space

Participation Federal Government industry groups (such as SAME) preferred 
BENEFITS:
Medical & Dental Insurance

Options for FSA & HSA

Life insurance

Employee Assistance Program

Long-term disability insurance

401(k)

Retirement planning

Paid vacation

Service awards

Employee Stock Ownership Plan (ESOP)
For other opportunities available at Garney Construction go to www.garney.com/careers. If you have questions about the position or would like more information, please contact Joshua Snow at (816) 741-4600 Ext. 678 or by email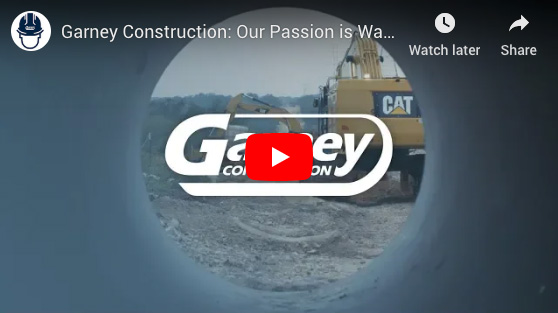 Garney Construction is committed to hiring and retaining a diverse workforce. We are proud to be an Equal Opportunity/Affirmative Action Employer and it is our policy to provide equal opportunity to all people without regard to race, color, religion, national origin, ancestry, marital status, veteran status, age, disability, pregnancy, genetic information, citizenship status, sex, sexual orientation, gender identity or any other legally protected category. Garney Construction is a background screening, drug-free workplace.

Nearest Major Market: Charlotte